Tweeporting
Date: Monday – 28th September, Time: 09:00 – 09:40, Venue: Municipality of Stari Grad
Panelist:
Stefan Goranovic, Al Jazeera Balkans

When traditional media meets social media: How is Al Jazeera doing it? Hear from their Balkan branch reporter.
We have it, now what?
Date: Monday – 28th September, Time: 09:45 – 11:00, Venue: Municipality of Stari Grad
Panelists:
Stefan Goranovic, Al Jazeera Balkans
Srdjan Zikic, S media
Carl Fridh Kleberg, Expressen
Moderator: Tatjana Nikolić, Femix
With the rise of new media and particularly social networks, traditional media outlets had to learn to keep up with digital communication channels. How journalists can make best use out of it? What are examples of good practice and mistakes to avoid? This panel discussion will examine use of social networks by media makers working in traditional media.
Browsed media: to click or not to click
Date: Tuesday – 29th September, Time: 9:30 – 11:30, Venue: Hotel
Panelists:
Peščanik (Person TBC)
Dušan Jordović, Istinomer
Ana Vuković, Masina
Luka Matić, Ekonomske vesti
Andrew Connelly, freelance journalist
Moderator: Jelena Ozegović, Serbian National Internet Domain Registry (RNIDS)
How it is all-online media run, what are challenges and what are upsides? Is it commercially viable? How to build audience online? Is it bringing more journalistic independency and objectivity? Is it a must in 21st century or decline of traditional media is just a myth? What skills media maker needs to have in such setting? This panel discussion will bring together representatives of purely online media outlets in unwrapping potential that digital communication offers, as well as to give practical insight in their everyday ups and downs.
Where are we heading: future of online media
Date: Tuesday – 29th September, Time: 12:00 – 13:30, Venue: Hotel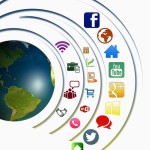 Moderator: Vladan Đukanović
Online world is changing as we speak and lessons we were taught in journalism schools may change from generation to next generation. It seems that media maker needs to be equipped with more technical knowledge than ever. Citizen journalism is developing progressively with its own characteristics. What kind of future of online media can we anticipate and how is like to be a media maker in it?
Media freedom 3.0
Date: Wednesday – 30th September, Time: 12:00 – 13:30, Venue: Media Centre
Panelists:
Nevena Krivokapić, Press Council's Complaints Commission
Stevan Dojčinović, Investigative Journalist @KRIKrs
Ana Saraste, European Youth Press (EYP)
Jovana Gligorijević, Independent Journalists' Association of Serbia (IJAS)
Representative, EU Delegation in Serbia (TBC)
Moderator: Slobodan Georgijev, Balkan Investigative Research Network(BIRN)
Media freedom is an (utopian?) idea discussed and fought for since ever. Did the rise of online media improve the prospects in this regard? Can the thesis that internet is not subjected to censorship be challenged? Are security risks lighter? And where the line between free flow of information and misinforming should be drawn? Is there legislation to follow and how its implementation can be free of abusive interpretation? Is there a role for journalistic associations and civil society in this context? These and other questions will be tackled in a panel discussion about media freedom, digital security and censorship online, with an angle on transitional countries.